As most dogs hate to brush their teeth but You can clean dog teeth without brushing. it is important to know about other ways of cleaning to avoid health problems.
Clean dog's teeth is extremely important if you want to keep your oral health up to date. When this part of the body is not taken care of, the chances of serious problems, such as tartar and gingivitis, increase. Cleaning your pet's teeth will not only make them clean and healthy, it will also prevent many oral diseases.
Is it bad that I've never brushed my dog's teeth?
Yes, it is bad if you don't brush your dog's teeth because the best way to brush your dog's teeth is to use a brush and toothpaste suitable for the species. Nowadays there are already a variety of options in pet shops. They are edible products and do not pose any health risk. The ideal is to start from a puppy so that the animal gets used to it. However, if he is already an adult, this option should not be ruled out but you can clean dog teeth naturally with different methods which we are going to explain.
However, most dogs don't like to brush their teeth but it is your responsibility to clean dog teeth. In addition to not understanding the importance of this cleaning, it is quite tedious for the owner to perform a task that is not to the furry's liking. Leaving mouth cleaning aside cannot be an alternative, so how do you solve this problem?
Fortunately, there are currently other ways to sanitize your pet's teeth, just as effective as using a brush and toothpaste. It is known how much the animals do not like this part of care, so alternatives were developed that can guarantee cleaning and will be great allies of tutors.
How can I clean my dog's teeth naturally?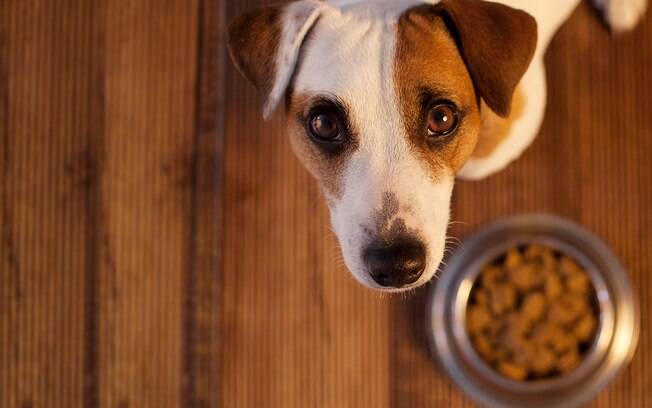 There are foods specially developed to ensure the oral hygiene of dogs. They prevent cavities, bad breath and have natural flavourings such as rosemary and eucalyptus. Because they have a hard texture, they help to drag food debris while the animal is chewing. They come in different forms, such as toothpicks, biscuits or bones.
Ways to Clean dog teeths without brushing
High-quality dry food is also a great ally in teeth cleaning. Thanks to its size and hard texture, the animal is forced to break and chew more often, helping to eliminate plaque, tartar and caries.
In addition, some brands have ingredients capable of capturing calcium from saliva, helping to remove cavities. Others have substances that adhere to the teeth and also prevent decay from accumulating. In other words, a dry food option to sanitize teeth is not lacking.
Conversely, soft food or moist food does the exact opposite of dry food. The luscious, soft consistency causes the dog to accumulate more tartar, bad breath and diarrhoea, especially if given in abundance. Serve only occasionally to prevent future denture problems.
Also Read:  Chicken for dogs: How to cook chicken for dogs? Complete Explanation
If you are a fan of natural food and have left industrialized rations aside, know that there are also options to sanitize your teeth. Carrots and apples are good examples. The hard texture will cause debris in the middle of the teeth to be dragged out. Just be careful with apple seeds, because when ingested they can cause respiratory failure and lead to death. Thoroughly clean the fruit before offering.
Celery is also an option. However, the canine may not like its bitter taste compared to the sugar in fruit. Check first if he accepts the food, otherwise don't force it.
It is essential not to offer leftover human food to the pet, especially if they are sweet or industrialized. In addition to being harmful to health, they are terrible for oral hygiene. Restrict yourself to natural foods or foods made for the animal.
How can I get plaque off my dog teeth without brushing?
dog teeth without brushing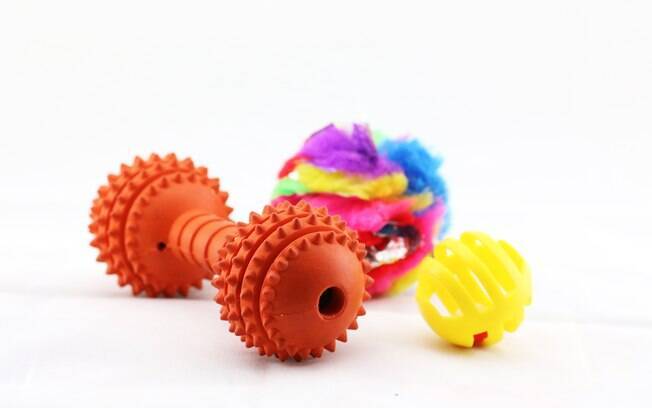 There are several toys on the market designed for the canine to chew. Because they have different textures, some of these pieces can relax, distract the pet and help clean teeth, for example, scraping dental plaque.
If the dog is a puppy, look at the pet store for specific items for that age group. In addition to all the benefits mentioned above, they will also help to alleviate discomfort during birth or changing teeth.
If possible, ask the veterinarian to buy a compatible model and size for your partner. It's important that he likes the piece so that he actually uses it. Also, be sure to supervise the game to prevent the dog from swallowing pieces.
Dog teeth cleaning by Dental spray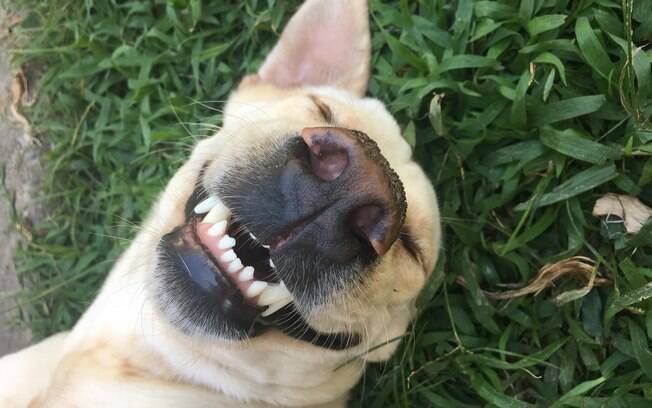 If your canine hates brushing their teeth but allows you to touch their lips, consider purchasing toothpaste. In stores, there are several spray models that help reduce and prevent the formation of dental plaque and tartar, in addition to controlling the bacteria that cause bad breath.
If you choose to buy the dental spray, talk to a specialized veterinarian to recommend the best product. Do not choose without medical advice.
Cleaning with an expert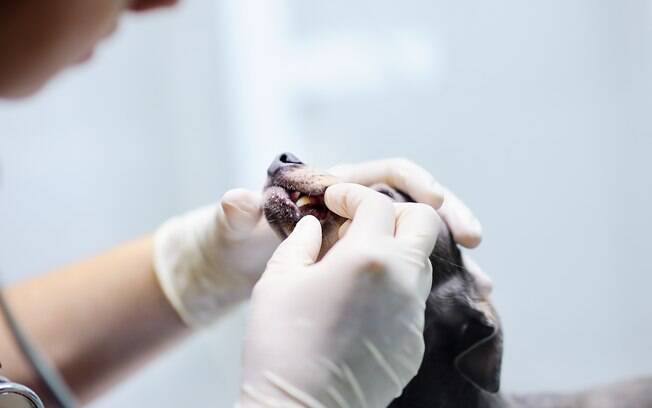 Teeth care is critical to your dog's health, so it's important to make an appointment with a specialist every now and then. He will probably recommend a mouthwash, very similar to the one we did.
The veterinarian uses an ultrasound device similar to the one used by human dentists to eliminate plaque, tartar and resident bacteria. This procedure can only be performed with the application of anaesthesia and is not recommended for elderly dogs.
Although these options are good to keep your oral health up to date, the interesting thing is to brush your dog's teeth with a brush and toothpaste as well. The combination of these factors will ensure optimal hygiene for the teeth. Therefore, try to get used to the puppy with the use of these pieces to avoid future problems.
How can I get plaque off my dog's teeth?
From the moment the dog arrives at our house, it is worth giving him rubber or string teethers. Initially, it will bring relief when replacing teeth, but over time, thanks to such games, the plaque will wear off and the gums will be regularly massaged. You can also use specialized feeds or powders added to food, which facilitate the daily cleaning of the teeth.
Above all, however, it is worth thinking about pastes. It is enough to put them on the right and left sides of the teeth with a gauze pad wound around the finger. Of course, clean dog teeth naturally or you can also use brushes or fingertips, but not every dog ​​will agree to this. Good dog toothpaste has antiseptic ingredients but also enzymes that dissolve plaque. Their regular use gives very good protection against tartar in a dog.